Expat Networks Directory
Find expat networks around the world
How will I find friends overseas?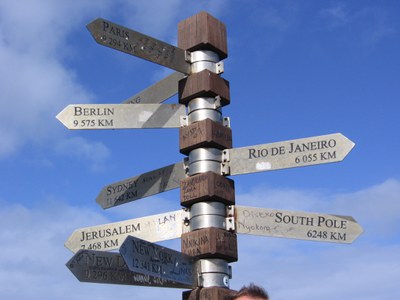 Anyone who has gone through a move abroad will agree that meeting someone or being involved in a group can be the turning point for a better expatriation.
Paguro is committed to simplify the settling-in process for all expats with its ever-growing Expat Network Directory, a comprehensive directory of expat associations, organization, groups, no matter how small or new, how formal or informal each are.
Imagine, having all the shortcuts to expat networks in one place, your life-line to much needed resources, just a click away. 
Many worthy social initiatives started by fellow expatriates who desired to fill a void need higher visibilty, so anyone can connect to these useful expat social networks evenbefore reaching a destination, and you can help:
Are you part of a group you would like to promote?
Any group, association or clubs you know of that might interest the expatriate community, add it to Paguro Expat Network Directory, you could be putting the smile on someone's face! Contact us
Expatriate Networks Directory
A list of useful expat associations in and around Copenhagen

las mujeres de habla hispana residentes de Hong Kong SAR

For anyone interested in speaking other languages beside English and to meet other, fellow expatriates

Associations and clubs for various nationalities and languages. A good starting point for socialising with compatriots or to get in touch with the international community.

Kuwait has a lively expatriate community that is organized in various clubs and associations. Explore and find your way around.

Some links to organizations active internationally or virtually in various languages. Are we missing something important? Write to us at [email protected] or ADD COMMENT at the bottom of the page