Why join Paguro?
Find information I Connect with the expatriate community I Share your experience with Paguro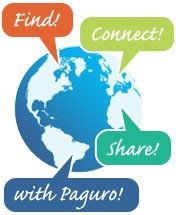 Are you…
... moving to a new country? ... baffled by the bureaucracy, customs and traditions in your adopted country?… in need of answers?
Do you... 
... have no one to relate to and people around you don't share  or understand your lifestyle?  ... wish to share your hard-won knowledge with your fellow expats? 
Would you like to...
...  meet other expatriates and  connect with like-minded people?
__________________________________
FIND information
CONNECT with the expatriate community
SHARE your experience
with PAGURO!
__________________________________ 
Why Paguro?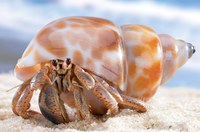 Paguro is italian for hermit-crab, a creature widely spread out around the world, who changes shell from time to time and is very vulnerable during the transition, just like all expats.
Paguro is the expat borderless country with fellow citizens found everywhere, a country for which you need no visa!
Expats, within their kaleidoscope of nationalities, languages, customs and religions, share common interests and have common needs which result in a culture all of their own.
We move from one country to another, adjusting to languages, currencies, plugs, voltage systems, dvd formats, as well as customs, mentalities, attitudes and cultures...
each transition generates a different emotion
each move we learn something new
each time, (like a paguro :-), we leave a shell to enter a new one
Save and share your unique understanding of the world on Paguro! 
Each Paguro member has a personal web-space - my paguro, a shell that will keep growing and never needs to be left behind.