The Hague
The Hague is one of the new cities to be added on the Paguro list of destinations for expats
In the coming weeks we will keep adding information about The Hague and nearby municipalities and an insight into life in Holland!
With Paguro's presence on the ground, you will get a first hand feel of what to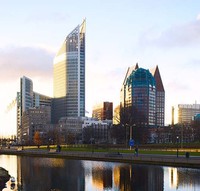 expect, what to bring as well as capture a picture of both the challenges and rewards which living in The Hague can provide.
It is a work in progress but you are welcome to pitch in at any time.
Paguro's information about The Hague is made even more complete by the contribution and experience of not just one author on the ground, but its members who have provided information to date, so feel free to join and contribute, we like hearing from you.
Scroll down to read more
How to find a house in The Hague

Pre-school and childcare opportunities in The Hague and surroundings

Specialty foods and delicatessen from other countries

Local associations supporting children with special needs

Schools for foreigners in The Hague: French, Polish, Iranian, English, German, Indonesian

If you choose not to live in The Hague, find listed here the municipalities nearby.

Where to go for your food shopping and what you need to know about "shopping etiquette"

Where expat choose to live in The Hague

Sport around The Hague
Document Actions